The outside of forefoot is designed using high-strength TPU.
This significantly enhances the lateral stability during intense and rapid transfer of direction when playing badminton.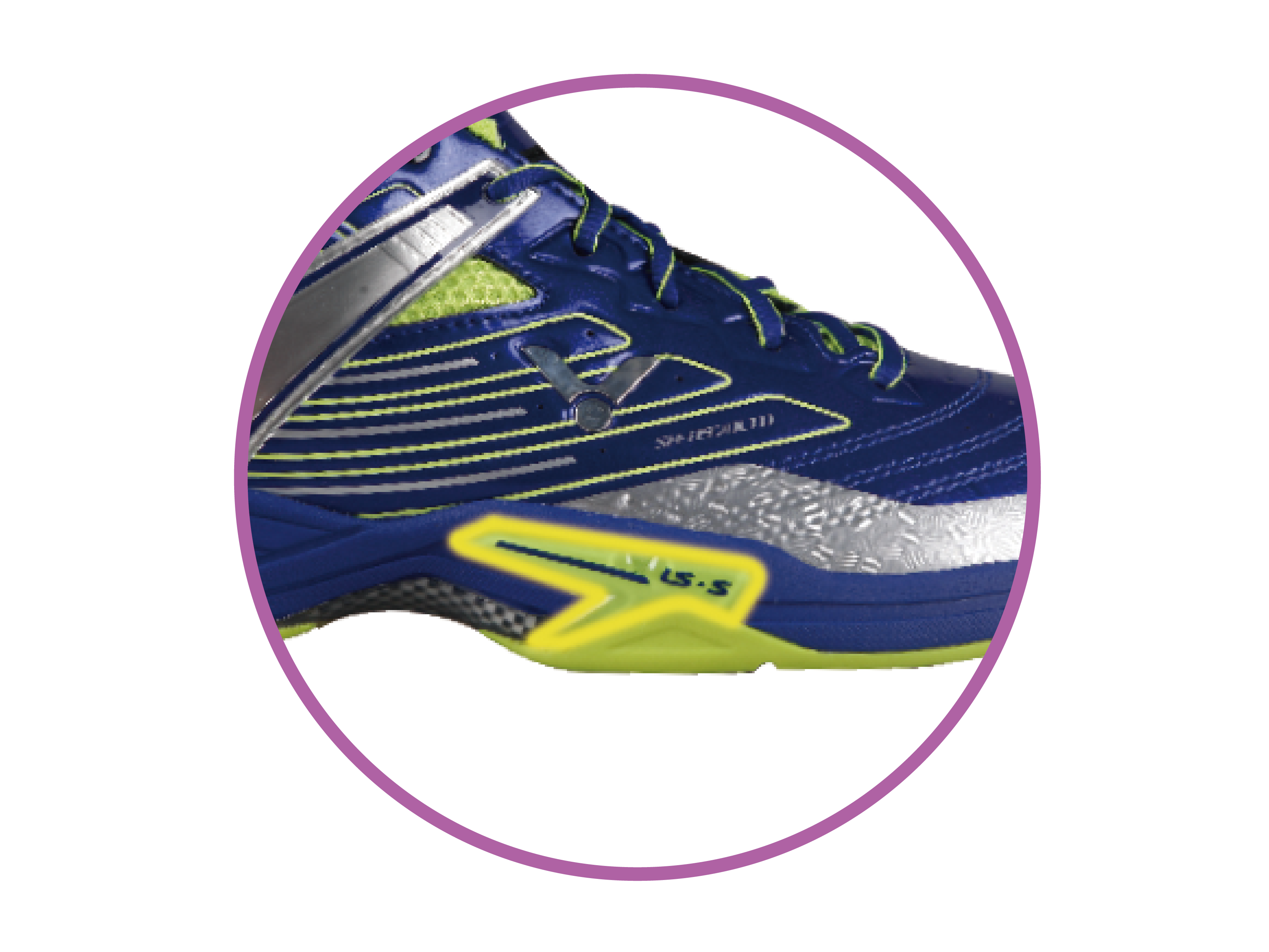 The three-dimensional carbon fiber sheet provides mid-sole stability and decreases the torsional strain on the foot's arch.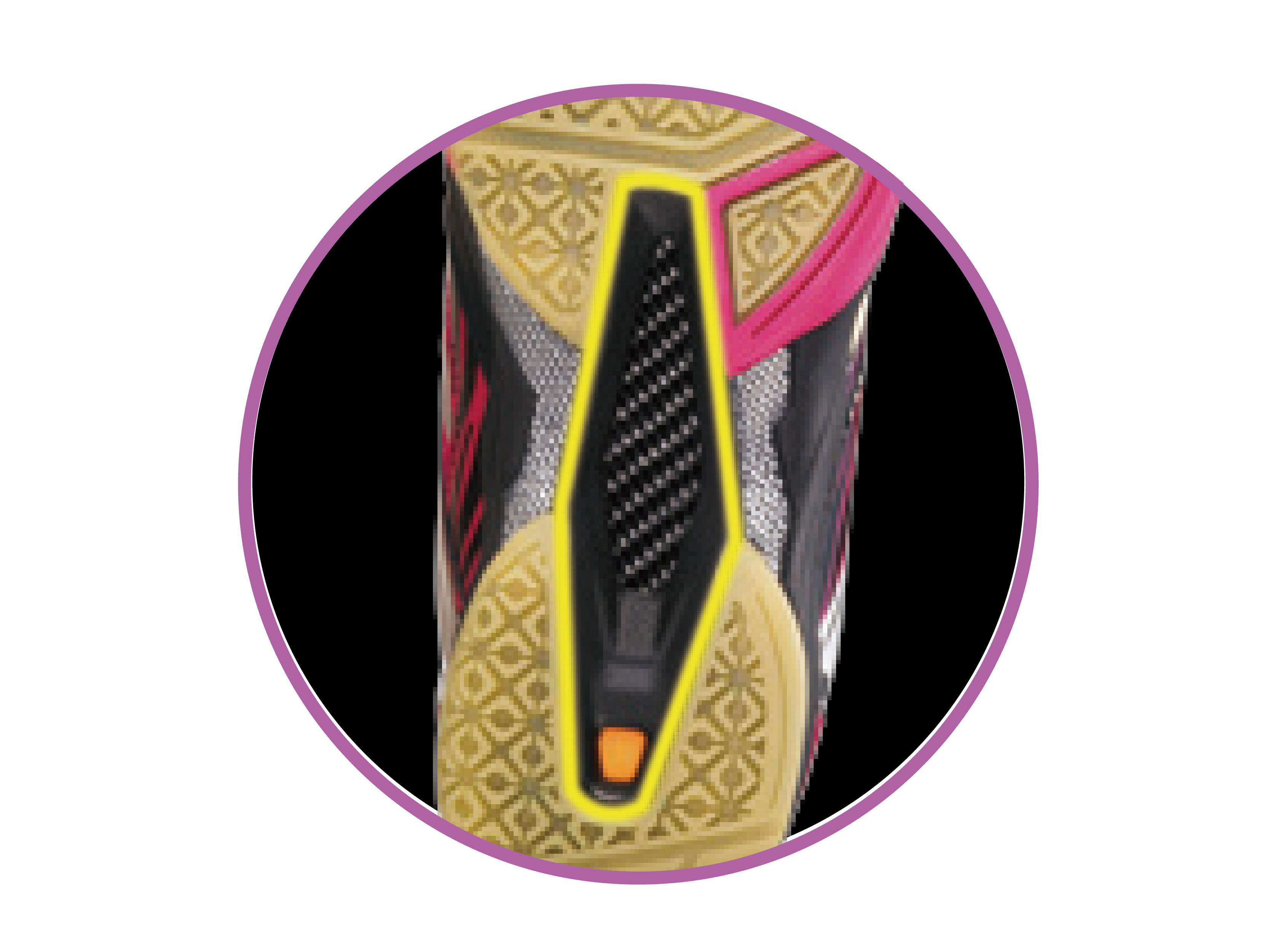 The new generation of highly elasticity material, with a 22% increase in rebound ability. The shock absorbency increase by 6%, which can dramatically enhance the instant resilience, shock absorption and cushioning effect to shocks.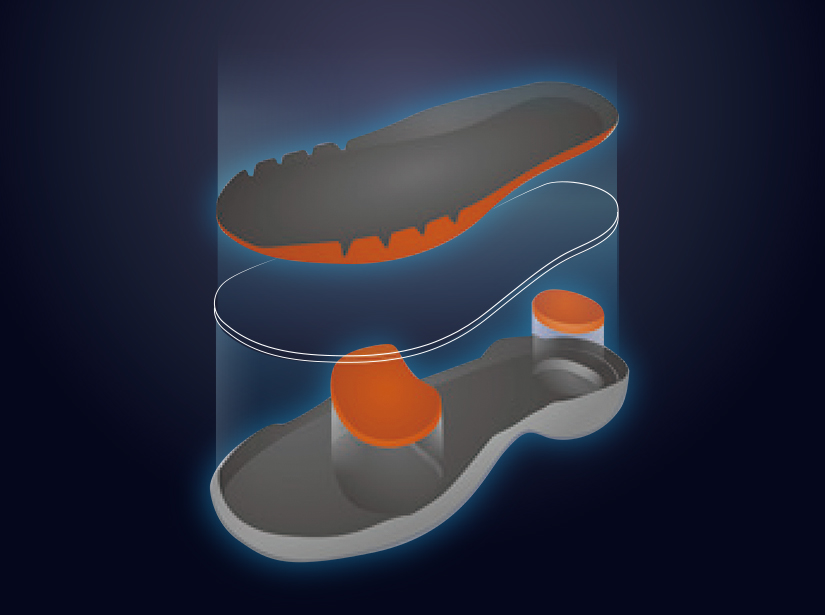 輕量、高彈、耐用全面升級的新中底材質,相較原有高彈性EVA,耐用度增加16%,提高球鞋壽命,同時減少19%重量、增加5%彈性,可降低激烈運動中的肌肉負擔,並能迅速啟動敏捷的步伐。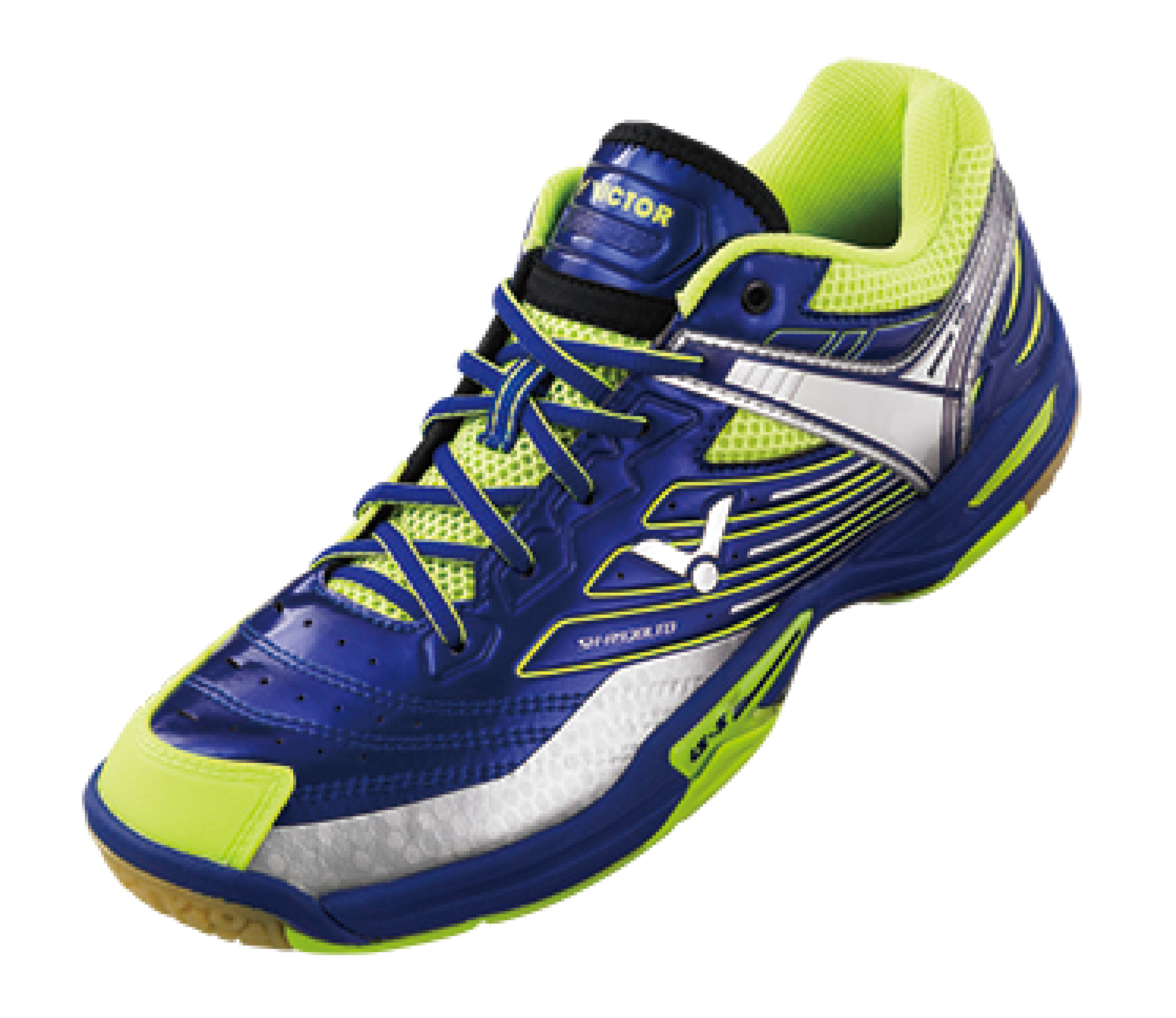 Coping with the asterisk steps, the center is the rounded-shape design surrounded by triangular shapes. The radiation pattern provides more grip on the court during lateral and vertical movements. The small lump pattern distribution adds additional grip as the sensor and increases the grip.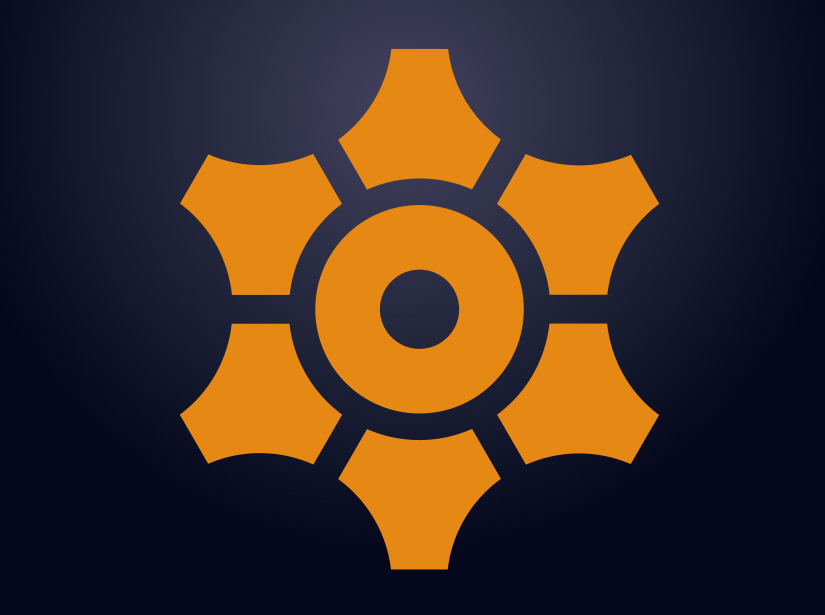 鞋頭內側表面使用超耐磨特殊材質,大幅延長球鞋使用壽命。透過磨耗程度實驗,鞋頭超耐磨技術比一般PU革高出16倍以上的耐磨程度。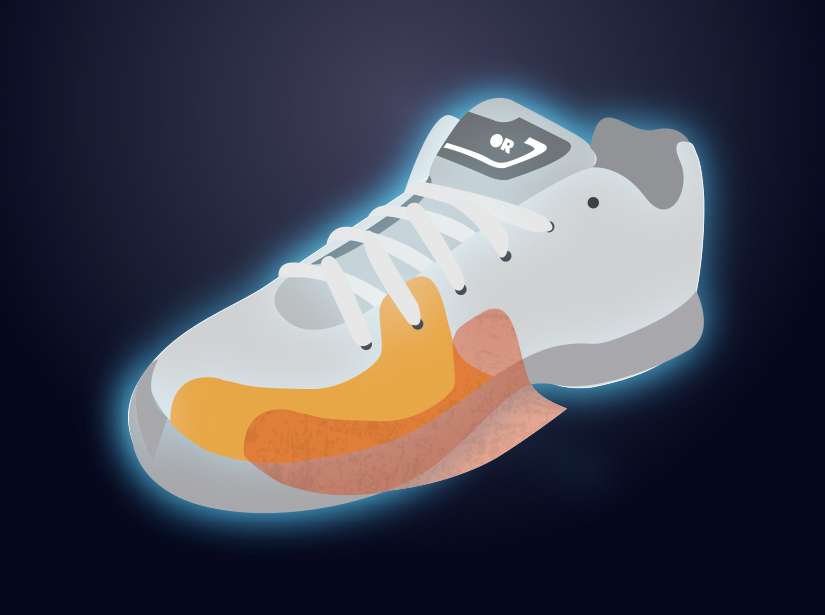 中底
Light Resilient EVA+ENERGYMAX 3.0+TPU +Carbon Power+Solid EVA